Product Details
ISBN-13:

9781451626414

Publisher:

Atria Books
Publication date: 6/19/2012
Pages: 368
Meet the Author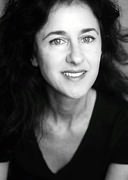 Cathi Hanauer is the author of the novels My Sister's Bones and Sweet Ruin and the editor of the New York Times bestselling essay anthology The Bitch in the House: 26 Women Tell the Truth About Sex, Solitude, Work, Motherhood, and Marriage. Her articles, essays, and/or criticism have appeared in The New York Times, Elle, O, Glamour, Self, Parenting, Whole Living, and other magazines. She lives with her family in western Massachusetts. Visit her website at CathiHanauer.com.
Overview
For the past fourteen years, Eve Adams has worked part-time while raising her two children and emotionally supporting her sculptor husband, Eric, through his early fame and success. Now, at forty-two, she suddenly finds herself with a growing career of her own—a private nutritionist practice and a book deal—even as Eric's career sinks deeper into the slump it slipped into a few years ago.
After a dinner at a local restaurant to celebrate Eve's success, Eric drives the babysitter home and, simply, doesn't come back. Eve must now shift the family in possibly irreparable ways, forcing her to realize that competence in one area of life doesn't always keep things from unraveling in another.
Gone is an outstanding novel about change and about redefining, in middle age, everything from one's marriage to one's career to one's role as a best friend, parent, and spouse. It is a novel about passion and forgiveness and knowing when to let something go and when to fight to hold on to it, about learning to say goodbye—but, if you're lucky, not forever.
Review:
While the story plot is not all that unusual; a husband running away from his family; the reactions of the family members in this story are different than one would expect. Eve seems to move through the desertion as if she is not really connected to the events. This at first glance can seem quite unbelievable but then again how can we be sure how we would react to the situation. At times I kept wanting to push her into action, to express more emotion, to react in a more expected manner. She seemed much too passive under the circumstances:
a missing husband, the bank account growing smaller, a fourteen year old daughter who is difficult, and a young son who is struggling to understand what is happening. Eve is a likeable person but seems to be the type of person who needs to control her actions and emotions, she finds it difficult to express her own anger and sorrow.
The father, Eric, was surprisingly likeable. The story of his flight from home, his struggle to understand himself what was going on and why he needed to be away from his family was moving. Sympathy for the person responsible for the agony of this family was quite unexpected.
The story is well written and takes a different path to explore an all too typical event in this day and age. Hanauer dares to examine atypical reactions and emotions in a very dynamic situation. The book was enjoyable, unusual, and lends itself well to group discussions.
I enjoyed the book and would recommend it to book clubs as it has the possibility to stimulate discussion.